For those who love discovery, Halong bay diving is one can't-miss experience to explore the hidden beauty of the underwater world full of thousand bright coral reefs and fish.
Diving Halong Bay will make you feel attractive, a little bit small in the large underwater world that the Sea Mother has created. With well-trained scuba divers and assistants, our company proudly guarantees the safety, modern amenities with a friendly and considerate arrangement that makes you never regret when trying to scuba diving Vietnam Halong Bay.
Diving in Halong Bay is one can't miss underwater activity for foreign tourists
[lwptoc]
Some General Information on Diving in Halong Bay
Halong Bay is a spectacular scenery alluring thousand flocks of foreign tourists coming to Vietnam every year. Located in the Gulf of Tonkin, this bay is considered as "the pearl of the S-shaped country" with a stunning seascape of limestone pillars surrounded by more than 1.600 islands and islets.
The pearl of the S-shaped country boasts its magnificent seascape with more than 1.600 islands and islets
Visiting Halong Bay, tourists seek a great chance to not only enjoy primitive see sights but participate in amazing water activities such as boat trips and sea kayaking.
Diving in Halong Bay to contemplate this amazing scenery
Scuba diving in Halong Bay, a can't-miss experience for tourists
Of all these intriguing activities, scuba diving is noted for a special product which no one cannot miss in the cruise to Halong. For those who have a passion for discovery, scuba diving is a superior choice to observe a wonderful underwater world of Halong with their naked eyes.
There are many tour packages such as Hanoi or Halong cruise tours which visitors are free to pick up when traveling to Halong Bay. Most of the cruises offer water activities for customers, and of course, scuba diving included.
>>> Check out 28+ BEST Things to do in Halong Bay <<<
Scuba Diving in Halong Bay – a Must-try Activity for Underwater Lovers
1. Why is Halong Bay scuba diving special?
Joining scuba diving, foreigners may explore the mysterious beauty of the underwater world. Halong boasts its biological diversity of thousands of splendid coral reefs and marine animals. Halong Bay diving offers tourists a closer chance to touch these reefs and follow the ways of fish.
The wonderful heaven is opening to tourists when trying Halong bay scuba diving
In addition, diving in the fresh seawater will help you recharge your battery enjoy the peace in your soul before coming back to the land. According to the majority of tourists, after a long journey discovering the pristine natural beauty of Halong Bay, it's time for relaxing and do some activities to revive your energy.
Scuba diving is a real chance to touch marine animals
>>> Discover the hidden charm of Halong with Halong Bay Day Tour!
Diving exploration of coral reefs in Halong Bay – one of seven wonders of the world
Halong Bay boasts its variety of recreational activities which appeals to a thousand flocks of foreign tourists when visiting Halong such as dinner in a cave, squid fishing night and Halong Bay climbing. Of all these things, exploring the sparkling coral reef will mark your journey in Halong Bay as an unforgettable memory.
An interesting exploration of the coral reefs in Halong Bay
Coral reefs often appear Cong Don island and Van Don island, where the seawater is very clean and fresh. It will create a healthy and friendly habitat for coral reefs to survive and develop. The bottom layer of the ocean includes a divergence of crustaceans, mollusks, fish species and many marine animals. Diving is a perfect chance to observe them.
Believe me! Spending a day diving in the underwater world of coral reefs will not waste your time on the journey. It sounds amazing when you can explore a breezy life of the marine world with your naked eyes. It is definitely more impressive than watching on television. Swimming in sea bass and dancing with cool fish are no longer your dreams or imagination.
>>> Looking for most exciting tours to Halong Bay and talk with us to make Scuba Diving an add-on option!
2. When should you try scuba diving? The best time for Halong Bay diving?
Based on most inhabitants of Ha Long, the most appropriate time travelers should take part in Ha Long Bay scuba diving is the period from April to December.
You should avoid the winter or the time when the tidal waves are strong as it may cause risks for your diving journey.
The temperature of the water during the period is from 26-29 Celsius degrees, which is very suitable for underwater activities.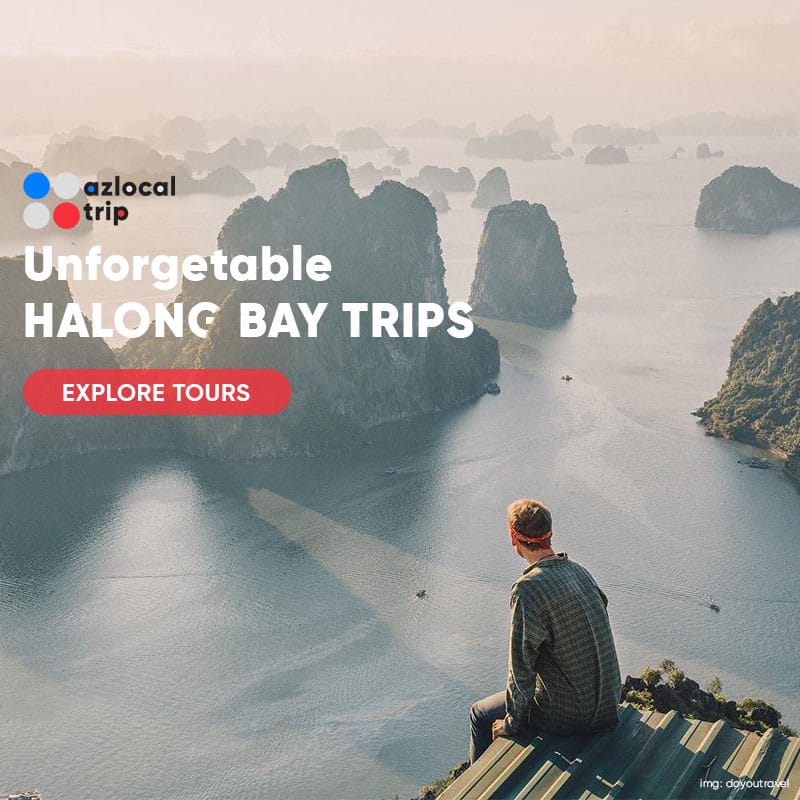 Preparation for your snorkeling in Halong Bay
Snorkeling underwater world in Ha Long, visitors would be well-equipped with necessary devices including diving mask, snorkel, cylinder, exposure suite and compass.
Before beginning your scuba diving, you will be provided with full equipment
All of these types of equipment are carefully checked before providing to users, so visitors can satisfy their safety.
Besides well-prepared amenities, skilled scuba divers and assistants will accompany you on your trip. Their instructions and experience are very useful to visitors, particularly those who have never tried scuba diving.
>>> How about Rock Climbing and Kayaking in Halong Bay<<<
3. Some secret tips for visitors to have longer and deeper diving time in Halong Bay
Plan your dive. Establish your maximum depth and bottom time.
You can ask for secret tips from professional instructors to have a longer diving time!
The maximum depth limit is 40 meters (130 feet), if you desire to dive deeper, you can use umbilical gas supply and diving helmets for safe breath.
Always perform the Pre-Dive Safety Check before diving.
Regularly monitor your depth and pressure gauge. Make sure that you have plenty of air in your tank for your ascent.
Pay attention to the weather to avoid potential risks
Register a diving tour to make sure your own safety with the cost of $14/ person
Since you get out of the water, close your mouth and ears, use your noses to breath gently at the same time to reduce the water pressure
Choosing the most suitable time to avoid bad weather
Diving slowly to admire the whole alluring charm of the underwater world
>>> Get your own FREE ITINERARY PLANNING to include this extremely exciting activity in Halong Bay trip!
Those things you need to know about Halong Bay Diving. If you have any questions, feel free to ask us. AZ Local Team is always here to help!